SavageMania has hit the New York and New Jersey Male Stripper Entertainment Industry with a unique
twist on male strip clubs providing a collection of over 69 International Models, Playgirl Centerfolds,
Romance Novel Icons, Fitness Video Stars, International Calendar Models as
well as Video/TV Personalities.


888-5-Savage

The BLVD / Crash Mansion Male Strip Clubs New York City
inside the Night Club District
95 Bowery Street SOHO - In the Heart of New York City "Bachelorette Party Headquarters"
- Free Admission to After party - Inspired by the nightlife of South Beach -
VIP seats and VIP Booths available - Please call for reservations - 888-5-Savage - Show 9-11pm
"Indulge in an Evening of Gorgeous Men, Tasty Cocktails and Sexy Music!"

Show time approx 1 1/2hrs - Tickets $20.00 General / $40.00 VIP


The only New York City Male Strippers themed Male Strip Clubs Show with real
Male Model Male Strippers!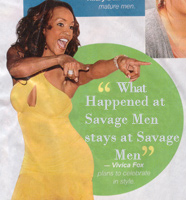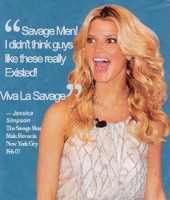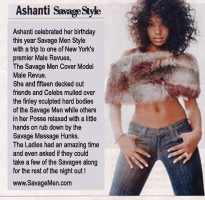 - Male Strippers new york - New Jersey Male Revue - new york Male Revue -

888-5-Savage

Savage Men Cover Model Male Revue Shows

BLVD / Crash Mansion - New York - every Friday and Saturday

Megans Night Club - Atlantic City (on the Boardwalk next to Ballys) - every Saturday

Can't Make it to the Show? - Rent-A-Savage - Rent a Male Stripper and get a $50 Gift
Take a peek at our amazing male strippers, let us know which ones you like, we'll send a
search party out, wrastle em up, throw them in a cage (for safe keeping) and ship em right over!

SavageMania service these states - New York, New Jersey, Pennsilvania, Connecticut, Deleware, Boston, Virginia, Maryland.
These locations have the best choice of exotic dancers - New York City, Long Island, Westchester, Atlantic City, Philadelphia,
Greenwich, North Jersey, Hamptons and Old Bridge.





Kimberly Rieser
"I can not believe you had so many hunks in one place at the same time, not only were we blown away by
the sexy male stripper men in New York City, but the costumes were incredible. Thank you for being so nice to us,
I am so sorry about
my girlfriend, being so drunk, but I have to say, when Fabian carried her out to the limo for us it was so incredibly prince charming. I have been to New York City many times and could not imagine coming back without
attending the Savage Men New York City Male Strippers revue. We can not wait to come back."

Cindy Stanulis
" We were so surprised when we found out about the Casino and Savage Men Male stripper combo at
ShowBoat Casino in Atlantic City. You don't understand how hard we looked around Atlantic city, New Jersey for
all the different types of entertainment you offered at this one special place. Like
you had quoted by one of the press releases,
SavageMen is like an adult Disney Land in New York City. There was just so much for us to do there, if I was a
party planner, I would suggest every party to go. Dinner, Casino, male strippers, Hawaiian lounges
with a DJ, exotic drinks, a waterfall and Karaoke all in one. Everyone should experience this."

Abby Morgan
" I just wanted to thank you for the most spectacular New York City bachelorette party a girl could ever ask for.
Our New York Male Stripper experience was amazing. I was never
into the male strippers thing and honestly almost canceled. The mc, the dance numbers, massage guys
and the male strippers were an overwhelmingly pleasant surprise. "

Marie Morales
Our Bachelorette party had such an amazing time at your New York City Male Strippers male revue
that we are planning to make it a monthly
girls night out event in Atlantic City New Jersey.
Your male strippers were so down to Earth and beautiful that we still talk about that night
around the water cooler.

Mary Concoran
Thank you, thank you, thank you for the ShowBoats suggestion of the SavageMen
Male Strippers Male Revue in Atlantic City. We were on edge because our decision
to get a male stripper for my girlfriends birthday was so last minute. We never thought the pictures on the
web sites were accurate and kind of expected the worst.
When Tracy showed, our jaws dropped in pure excitement.
He was everything you described him to be and more. He even signed a
romance novel cover he was on and gave
it to Sue. Atlantic City will never be the same for us.

Kim Anne Lee
Please send this e-mail to Charlie. He made my moms birthday. She has not been that happy in a long time.
We were glad he was able to travel so far. He was also very charming and down to Earth.
Please thank him for us. Our experience in New York with the male strippers,
massage guys and hosts of Savage Men at Retox Night male strip club were aaaammmaaazzzzing!



Savage Men is your only choice for Wild and Amazing Bachelorette Parties, Birthday Parties or a Girls Night Out!
Don't just take our word on it.... read these Reviews from this independant company - Male-Reviews.com
For great Bachelorette Parties visit - BacheloretteLinks.com
Visit some of our other SavageMen sites - Savage-Men.com and SavageMen.com
Savage Men also reccomends - ShowBoatNightclub and American-Babes.us

Links to our other pages - Atlantic City Male Revue - Atlantic City Male Strippers
Atlantic city black male revue - Atlantic city Black Male Strippers - Atlantic City Hotels
New York Male Revue - New York Male strippers - New York City male Revue - New York City Male Strippers - Philadelphia male revue - philadelphia male strippers
New Jersey Male Revue - New Jersey Male Strippers

© 2008 SavageMania.LLC All rights reserved
All models, model photo's, images and employees on this site and at our night clubs are over 18 years of age
Some venues require a two drink minimum
Must be 21 years or older to enter